At the time of installation, the Debugging option may be selected. This option allows the maintenance of a logfile that may be used to help troubleshoot problems that occur while using VivoQuant.
Getting There
To enable debugging, go to the "Enable Logfile" option under the Help Menu.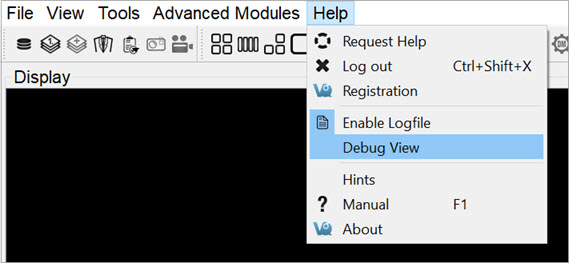 Function
After selecting Enable Logfile, a dialog box will appear, prompting you to restart VivoQuant and providing the location of a new vivoquant.log file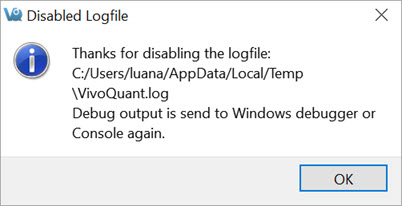 Upon the next restart of the VQ, this logfile will record all of the operations performed. This record is useful when attempting to troubleshoot or debug problems that arise in the software.