Use the Multi View to create a fully customized Display for your data. You can select how many Viewports and in what orientation they will be displayed, and which datasets will be rendered in them. This is especially useful if you work with data across multiple image modalities.
Getting There
The Multi View is available via a pull-down menu on the Main Window.

Setting Up the Multi View Display
The Multi View tool activates a view-specific layout operator.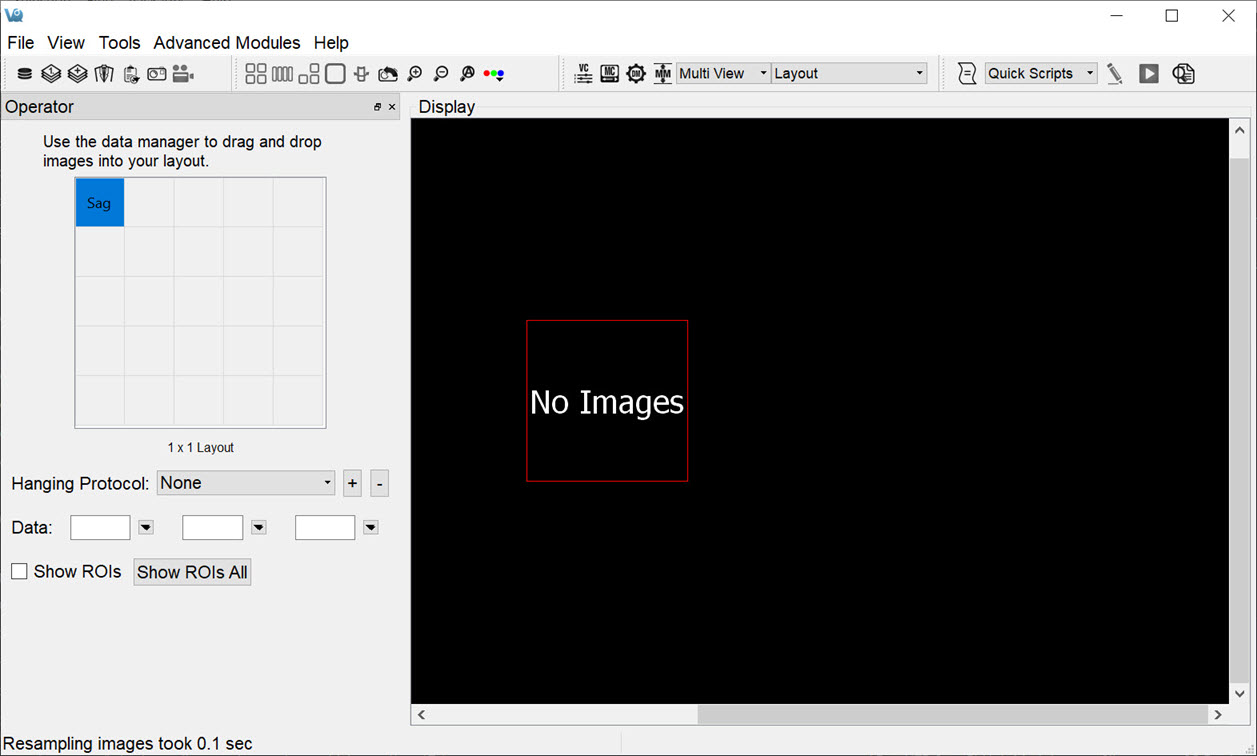 Use the Layout operator to customize the Multi View display:
Select the desired layout, which will define the number of rows and columns of the Viewports.
For each viewport, select the datasets and slices that will be displayed.

Use the Hanging Protocol pull-down menu to set the desired layout.

The 5x5 grid will populate with the corresponding number of rows and columns, and control both the datasets displayed in each viewport and the slice type.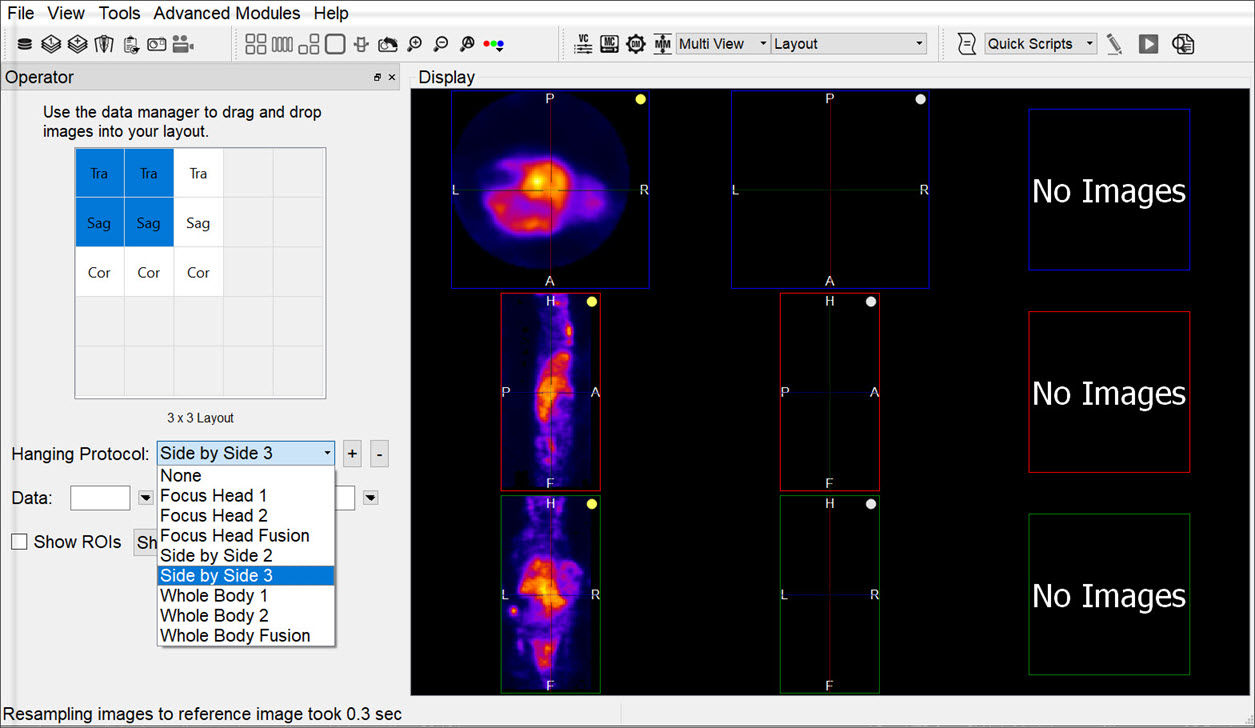 To load data into a particular viewport, click on the corresponding box in the grid, and select the Reference, Input 1 and Input 2 dataset(s) image from the Data pull-down menus. The dataset(s) will be loaded automatically.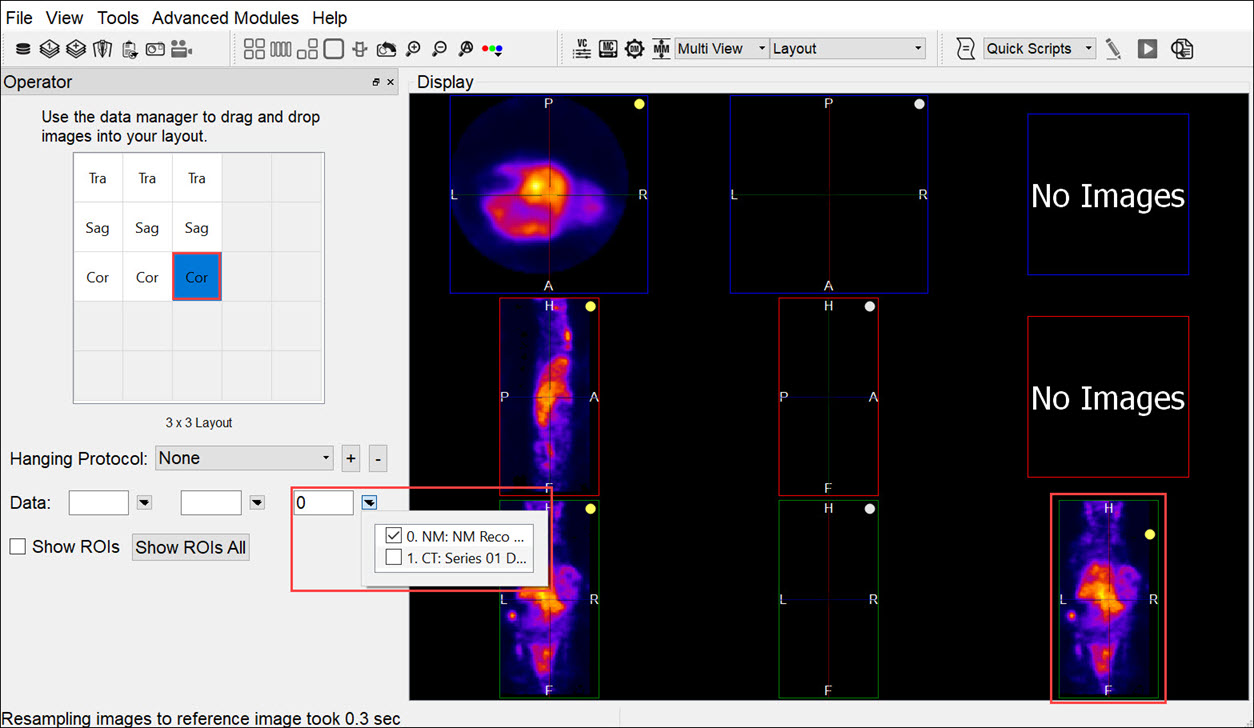 The boxes in the 5x5 grid are labelled Cor, Sag, or Tra, indicating the type of slices displayed in the Viewports. To change the type of slice, double click on the corresponding box in the grid and select the desired slice type.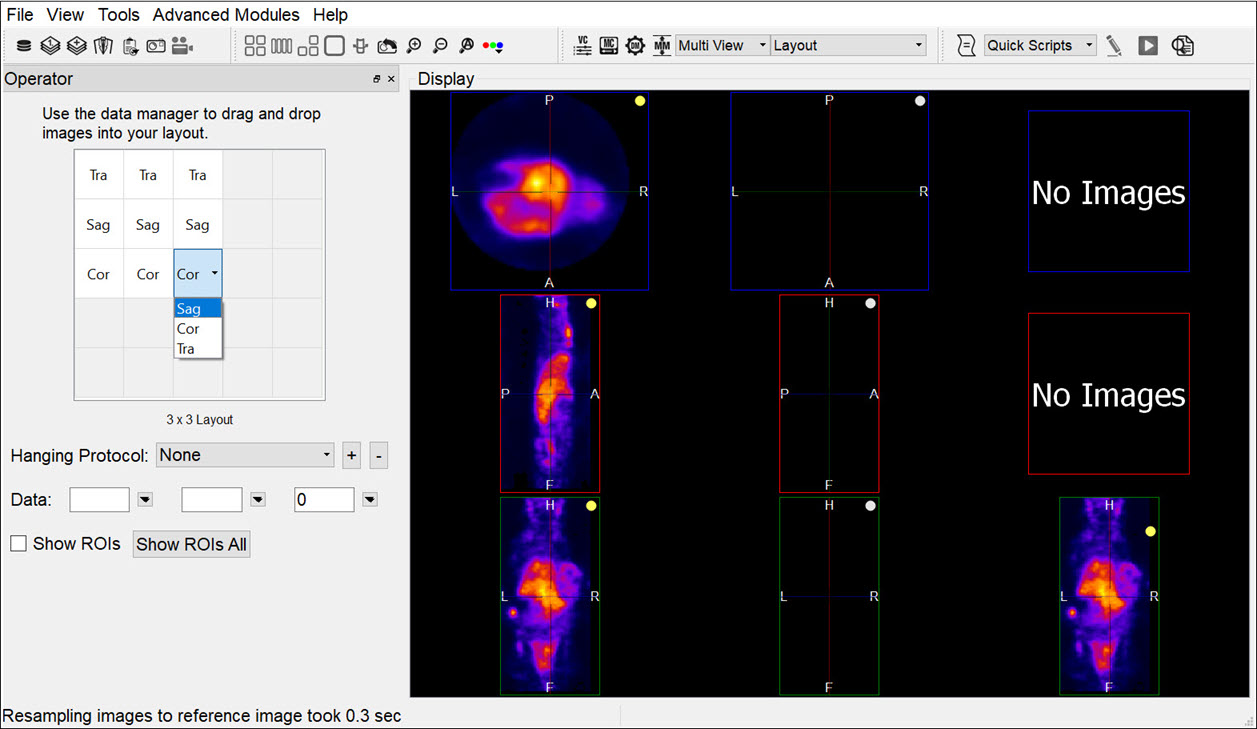 To show ROIs in a Viewport, select the desired Viewport, by either clicking on it in the Display or clicking on the corresponding 5x5-grid box, and check Show ROIs. To show ROIs in all viewports, click the Show ROIs All button.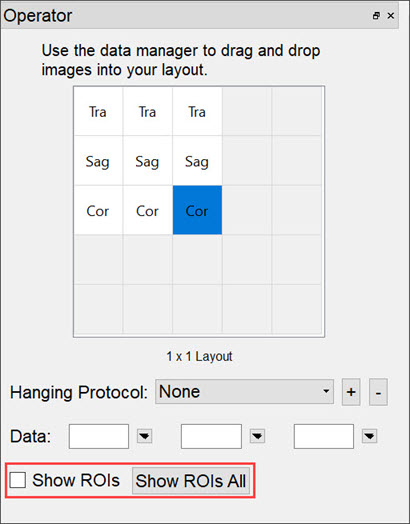 Using the Multi View Display
Navigation
To use the Multi View in the same way as other Displays, close the Layout operator and select the Navigation operator. The Navigation operator in Multi View has identical functionalities as in Slice View. Mouse and keyboard functions, including Keyboard Shortcuts, are preserved.
Viewer Control in Multi View
The View Control functionality is extended in Multi View to cover the new viewport layout. This includes the ability to view voxel and color information for each viewport in the Display, as well as the ability to unlink the viewports, enabling them to be navigated independently of one another.