Overview
Use the 3D Brain Atlas Tool to perform brain region analysis. The tool can handle CT or MR data as the input and MR, PET, or SPECT for the input functional data.
Instructions for the use of the tool are available through the Workflow Assistant, which can be accessed via the Tools menu.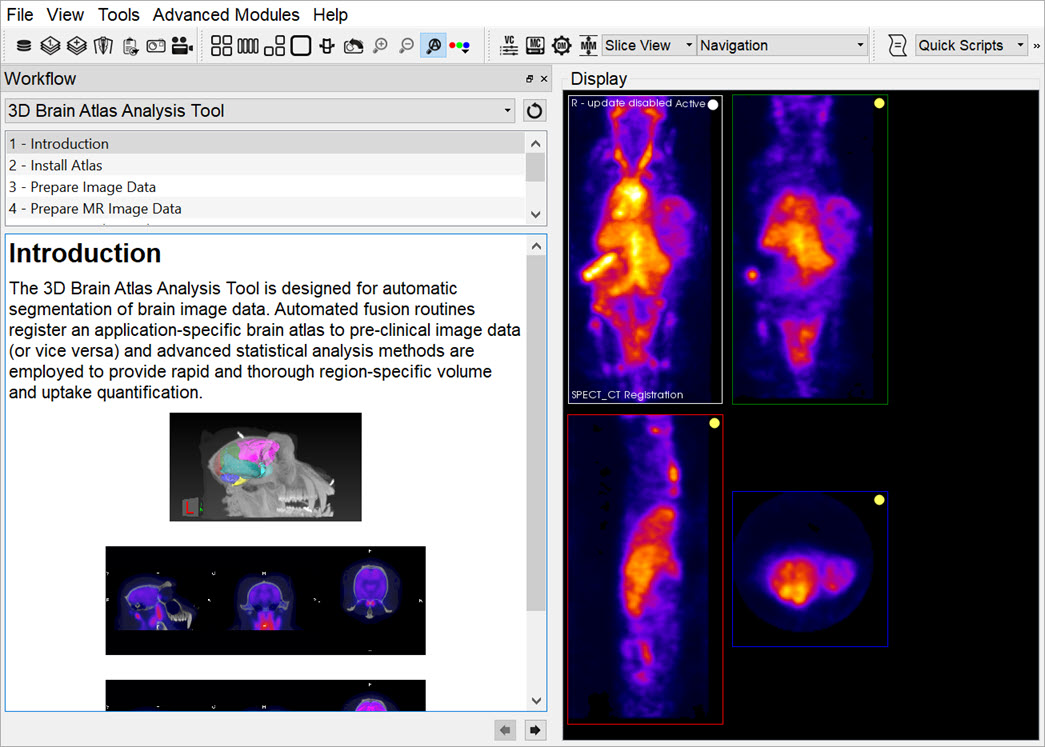 Warning:
Please use caution when scaling data in this tool, as this can lead to errors in quantitation. For more information, refer to the
Treatment of Quantitative Data
page.