The Position Labels are displayed on each image plane and MIP. They indicate which side of the subject is being viewed.
Getting There
To display the position labels on the image, go to the View menu and select Position Labels.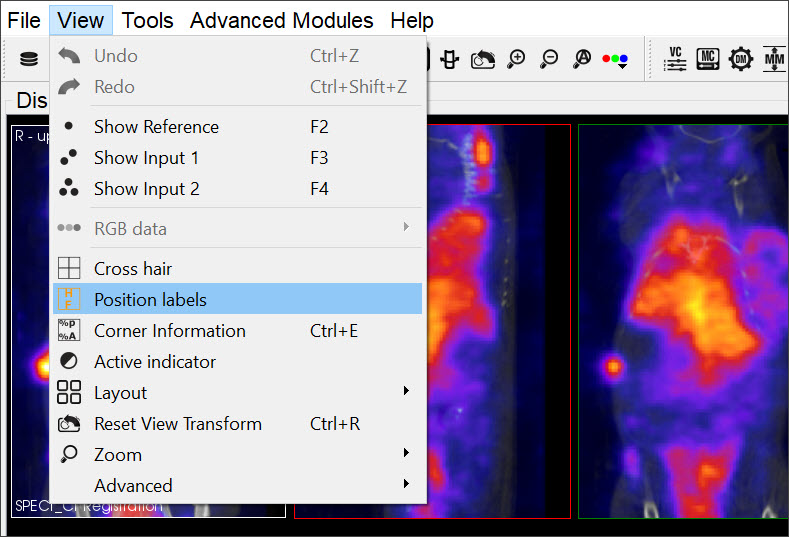 Function
The labels indicate the plane of view (sagittal, coronal and transversal), and also the left/right and anterior/posterior side of the subject.
| | |
| --- | --- |
| Sagittal | There is an S on the top left corner of the image to indicate that it is the Sagittal plane. There is also a P to indicate the posterior side of the subject, and an A to indicate the anterior side of the subject. |
| Coronal | There is a C on the top left corner of the image to indicate that it is the Coronal plane. There is also an H to indicate the head of the subject, and an F to indicate the feet of the subject. |
| Transversal | There is a T on the top left corner of the image to indicate that is it the Transversal plane. There is also an L to indicate the left side of the subject, and an R to indicate the right side of the subject. |