Getting There
To open the About section go to About under the Help menu.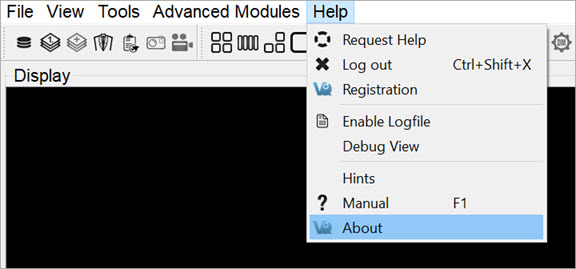 Function
The About feature provides information about VivoQuant. It informs the user what version of VivoQuant is installed, and provides the contact information for the creator of VivoQuant. It also displays who the VivoQuant program is registered to.
It also supplies the web links to the DICOM toolkit and the Qwt project used to help make this program.