This option is used to load the raw data from studies.
Getting There
To load raw data, go to File > Open Local Data > Raw Data.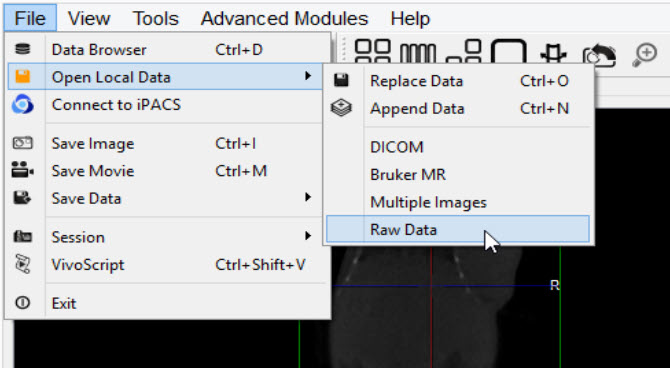 Function
Selection of the Open Raw Data option opens a navigation window from which the raw data may be selected.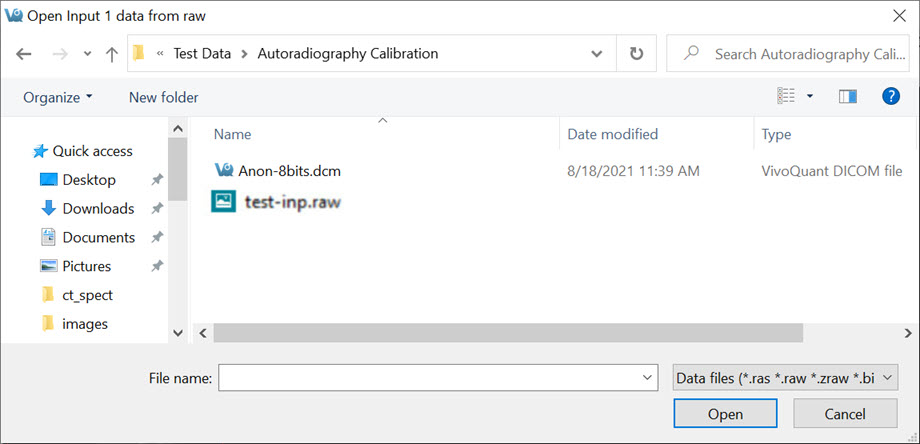 Once the raw data has been selected, a Raw Data Importer window appears which contains information about the data, such as dimensions, voxel size, data type and file information. Most data is automatically populated from the file. Other data fields have to be filled in by the user in order to provide VivoQuant with information on how to interpret the file. Once all the data fields have been completed, click Load to import the raw data is imported.